What is NOVEC 1230 Fire Suppression Fluid?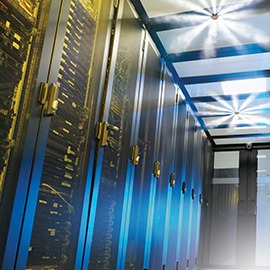 Choosing the right fire suppression system can make all the difference in the protection of your building, assets, and people. The NOVEC 1230 Fire Protection Fluid is a clean agent fire extinguishant that was created as an alternative to hydrofluorocarbons (HFC) and a halon replacement.
When your system uses the Novec 1230 fluid you can be assured that:
• Fluid is stored as a liquid but discharged as a gas.
The system will recognize a fire before it starts and will extinguish the fire in just seconds by rapidly removing heat. This works significantly faster than most water-based systems discharge.
As a waterless fire suppression solution, the Novec 1230 fluid leaves no residue behind, helping to protect your important documents and electronics.
Novec 1230 offers the highest margin of safety for human occupancy of any clean agent solution.
The Novec 1230 is not governed by any regulatory body, including the Montreal Protocol. Also, the use of Novec 1230 fluids is not required to comply with Halon 1302 phaseouts or HFC phasedowns.
Appropriate for Class A, B and C fire hazards.
Environmental manufacturers warranties are available.
Novec 1230 fluid evaporates much faster than water. How much faster? Try 50 times faster! If you soaked a phonebook in Novec 1230, it would be dry within 1 minute!
Benefits of Novec 1230 Fluid
It is environmentally sustainable
It is close in cost to FM-200 & ECARO-25
It can replace halon fire protection systems
It has a high margin of safety
Novec 1230 is a preferred fire suppression solution for the following industries:
– Data Centers
– Oil & Gas Facilities
– Museums
– Art Galleries
– Aviation Facilities
– Medical Centers
– Industrial Facilities
– Power Plants
For more information on fire suppression, please visit https://www.afpgusa.com/foam-suppression-systems.php.
For more information on the Novec 1230 fluid, please visit https://www.3m.com/3M/en_US/novec-us/applications/fire-suppression/.