AFPG Little Rock Team Makes Wishes Come True This Christmas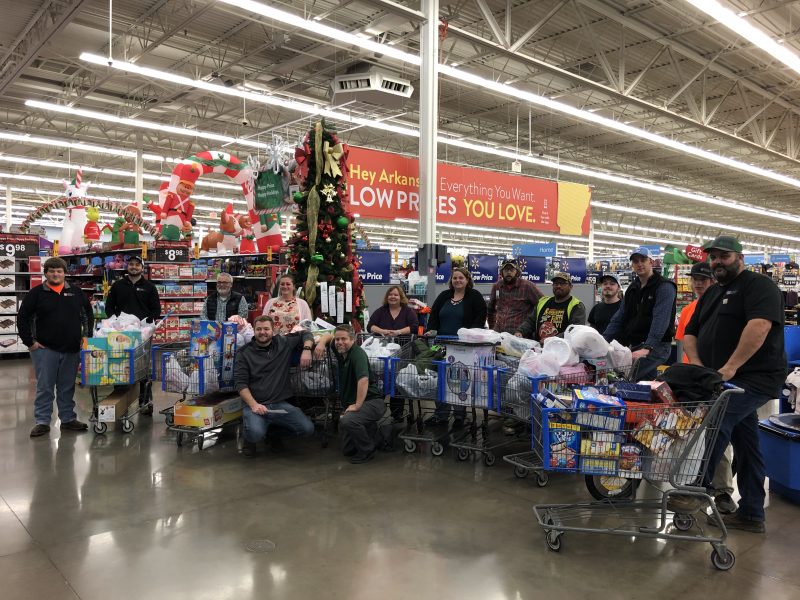 On December 3, 2021, our
AFPG-Little Rock
team again assembled to embark on our annual Christmas Angel Tree shopping spree in Little Rock. We selected ten children this year from the
Salvation Army Angel Tree
. These kids will have a special Christmas because of our team contributing their time to make their wishes come true.
This is our seventh year to participate in the Angel Tree program and it has become one of our annual events along with our Thanksgiving and Christmas company food drives. This event is made possible by foregoing our annual Company Christmas party and using the money that would be spent on that to help people in need in our community, this was a Little Rock division wide decision.
The following is a list of the team that were involved this year and we thank each one of these guys for spending their time to help others out: Connor O'Daniel, Wayne Mullican, Jeremy Rickards, Rodney Lewis, Christy Jeans, Phillip Stiedle, Vincent McNerlin, Philip Richardson, Ivan Meade, Bridgett Hendrickson, Matt Reynolds, Marcus Minnix, Travis Rickers, Jessie Siladke, and, Alan Santana.
Thank you to the AFPG Little Rock team for their commitment to building caring and enduring relationships with others!