Listen Now: APi Group's Building Great Leaders Podcast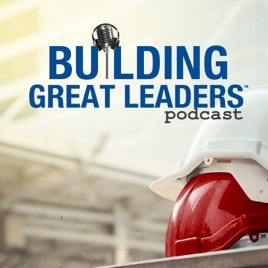 APi Group created a podcast to make our purpose of building great leaders more accessible and to inspire listeners to lead within their roles. They will be highlighting leadership stories from people throughout our family of companies and providing learning opportunities and tips listeners can easily apply. Below are the current episodes that are available:
Episode 1 – A Preview of Building Great Leaders – Listen Now
For this episode, I wanted to set expectations of who you will hear from and what you might learn. The purpose of the podcast is to share raw, insightful stories from leaders throughout the APi Family. Our goal is for you to be inspired to become a better leader after listening.
Episode 2 – Why Building Great Leaders – Listen Now
In this episode, we get to hear from APi Group's CEO Russ Becker. He talks about growing up on the iron range, why he pursued a career in construction, and shares some of the most valuable leadership lessons he has learned. We also discuss how a construction company started down the path to Building Great Leaders.
Episode 3 – Mission-Driven Leadership – Listen Now
Have you ever heard of mission-driven leadership? APi's CLO, Paul Grunau, shares his personal mission and how it has helped him make decisions. Plus, he tells us about the piece of feedback that changed his life and impacted his career.
Episode 4 – Being a Safety Leader – Listen Now
Every single day, we make choices that impact the health and well-being of ourselves and those around us. In this episode, we hear from APi's Director of Corporate Safety about how everyone, regardless of role, can be a safety leader. We also learn about the family history that inspired her to pursue her career.
Episode 5 – Servant Leadership – Listen Now
In this episode, we hear from International Fire Protection's President, Jerry Allen. He shares his journey through the construction industry and the moment he realized his managing style needed a change. Learn about his approach to customer service and servant leadership.
Episode 6 – Emotional Intelligence – Listen Now
In this episode, we learn all about Emotional Intelligence from APi's VP of Succession and Development, Monica Seme. Why is EI important? How does your emotional intelligence impact the teams you lead? Listen in as she teaches us ways we can tune in to our own emotions and those around us to be better leaders.
Episode 7 – Leaving a Positive Legacy – Listen Now
How often do you consider your reputation and the impression you are leaving on people, especially in stressful situations? That is one piece of advice we hear in this interview with Jim Lillie, co-founder of J2 and APi's board co-chairman. Learn more about Jim's leadership journey and his take on great team dynamics.
Check back regularly for new podcasts that are added. Or you can subscribe via your preferred podcast player below: