AFPG Wins APi Group Synergy Award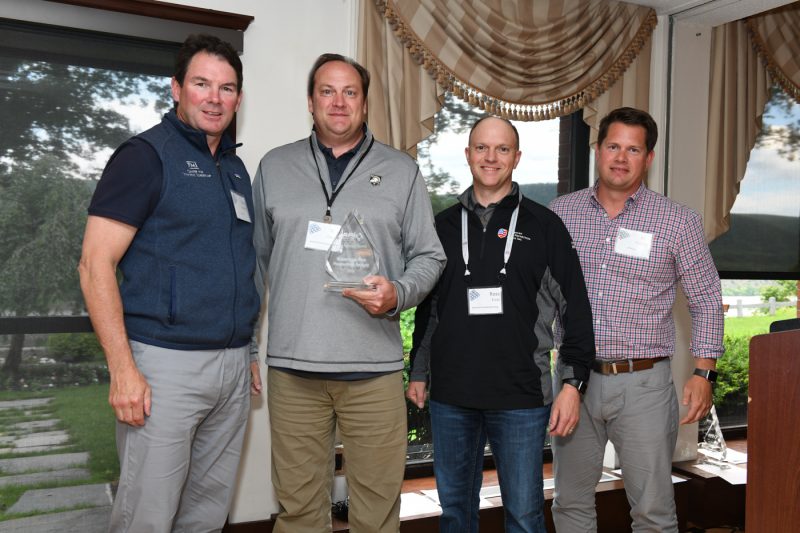 American Fire Protection Group was recently recognized at the annual APi Group Leadership Summit. The Leadership Summit provides an opportunity to recognize the achievements of all APi Group companies and TEAM members. AFPG was presented with the "Synergy Award" which recognizes the APi Group company that has been the most dedicated to collaborating with their APi Group sister companies.
One of the core values at AFPG is "Caring & Enduring Relationships with Others". We truly believe this has been a primary key to our success. Having that "WE" attitude is what sets AFPG apart from other companies in the Life Safety industry; and AFPG has the distinct advantage of having exceptional sister companies to collaborate with, and that has allowed for more opportunities and growth for everyone.
According to APi's National Service Group (NSG), AFPG is the #1 performing APi company for coordinating and scheduling national fire protection accounts. The AFPG team works so efficiently with the NSG team that we are able to provide better service for our national accounts.
APi Group Inc. is a multi-billion-dollar parent company to more than 40 independently managed life safety, energy, specialty construction and infrastructure companies in over 200 locations worldwide. APi Group combines the personal attention of small-to-medium sized construction companies with the strength of an industry leader to bring innovation to the construction industry.
Other recognition awarded at the Leadership Summit included the Bob Nelson Community Service Award, given to United Piping Inc.; and the Tony Cherne Award for Leadership, given to Tessier's Inc.
For more information about American Fire Protection Group please visit our website.