AFPG Little Rock Team Packages 8,460 meals for Feed My Starving Children Organization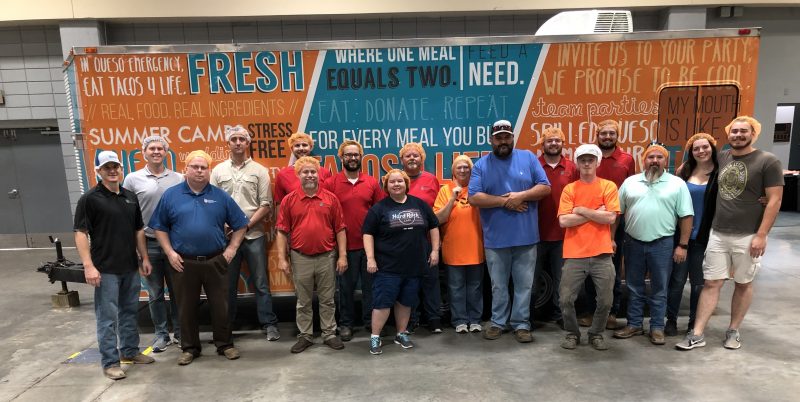 On Friday October 4th, 2019 the AFPG Little Rock office participated in the "Taco's for Life MobilePack" event in Little Rock, AR. This event is hosted by Feed My Starving Children. Feed My Starving Children was founded in 1987 as a Christian non-profit organization that provides nutritionally complete meals specifically formulated for malnourished children.
Each year, Feed My Starving Children hosts dozens of MobilePack events all over the country. These events allow local organizations to engage in impactful meal-packing experiences that will produce meals immediately transported to children in need. The minimum goal of these events is to have 500 local volunteers on hand to pack 100,000 meals. The AFPG Little Rock team had 17 team members participate and together they packed 8,460 meals.
David Jennings, Sales Leader at AFPG Little Rock said, "I am proud of our office for the heart and time given to serve others. Feed My Starving Children is an incredible ministry and serving there is something we look forward to each and every year."
If you are interested in donating to Feed My Starving Children or hosting a MobilePack event, please read more about this incredible cause here.
To read more about AFPG and their community outreach efforts, please read more here.