AFPG Little Rock Team Makes Christmas Wishes Come True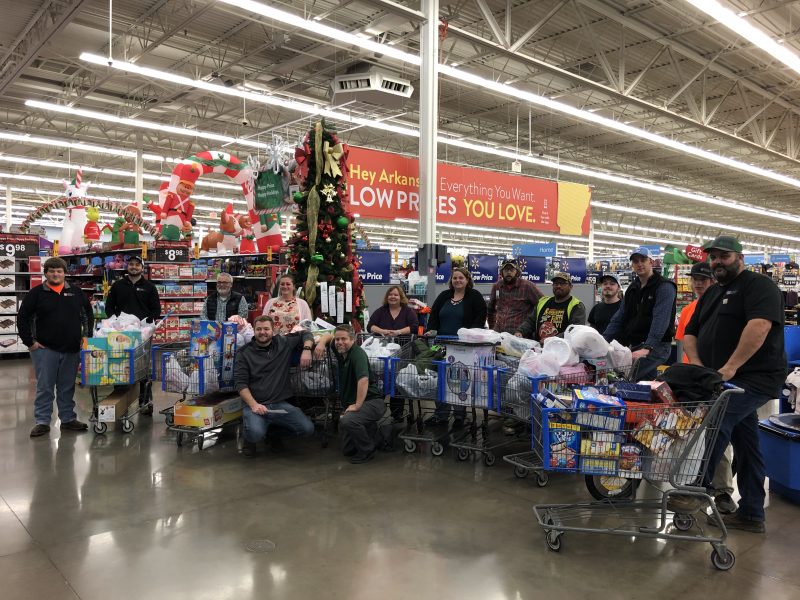 On December 12, 2019, the AFPG-Little Rock team assembled at the office to embark on our annual Salvation Army Christmas Angel Tree shopping spree. We selected the children of two families who will have a very special Christmas because of our team contributing their time to make their wishes come true. Our shoppers were instructed to get everything these children had on their lists – wish items and needed items – and more! We all enjoyed doing this and it reflected in the laughter and smiles of our shoppers.
This is our fifth year to participate in the Angel Tree program, and our participation is made possible by foregoing our annual company Christmas party and using the money that would be spent on that to help people in our community who are hurting. This was a Little Rock division-wide decision.
Following is a list of team members who were involved this year. We thank each one of them for spending their time to help others out: Jace Jennings, Travis Ricker, Wayne Mullican, Bridgett Hendrickson, Christy Jeans, Sandy Keen, Tyler Cotten, Brendan Clements, Jack Price, Conner O'Daniel, Tyler Orrell, Philip Richardson, Phillip Stiedle and Jason Eckard.