AFPG Jackson's Cory Fry Achieves NICET IV Certification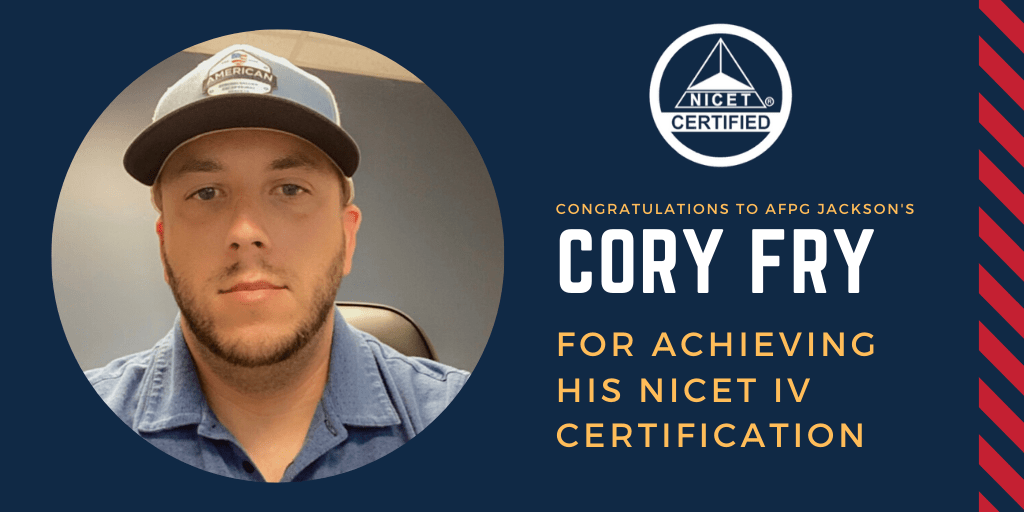 Congratulations to Cory Fry from our AFPG Jackson office for achieving his NICET IV Fire Alarm System Certification!
The NICET Level IV Fire Alarm certification is a robust credential, based on inter-related elements of fire alarm system designs, installation, maintenance, and inspections. Most AHJ's have accepted it as evidence of qualification to perform maintenance and periodic inspections of fire alarm systems.
Each of NICET's nationally recognized certification programs are designed by industry experts and practitioners to ensure a qualified workforce. Certification levels lay out a career path for advancement from entry to senior level responsibilities.
Thank you, Cory, for this great achievement and continuing to expand your Life Safety expertise.
For more information on NICET IV certification programs, please click here.
For more information about expert fire alarm service from AFPG, please click here.